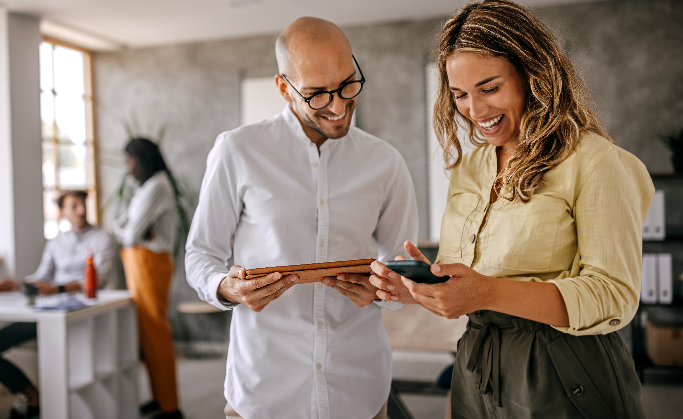 Ten things you need to know that set us apart:
We will help you create custom solutions for all of your online workflows without ever touching a line of code! Our platform empowers you to manage and build solutions on your own terms, putting the power in your hands. Say goodbye to the hassle and frustration of traditional workflows and hello to the future of online productivity.
Over the course of 15 years, all of our clients have successfully upgraded through five editions of our product. The best part is that they were able to do so without losing any of their investments in customization. This means that our clients can continue to enjoy the benefits of our product enhancements while still retaining the unique features that make our product work best for them. We take pride in providing our clients with smooth and seamless upgrades that minimize disruption to their business operations. With our commitment to customer satisfaction, you can be assured that your investment in our product will continue to pay off for years to come.
We believe in making powerful solutions accessible to everyone, which is why we've chosen not to inflate our prices to fund bloated marketing efforts. We understand that affordability is a key consideration for many of our customers, and we're committed to providing the best value possible. We want to ensure that our solutions are within reach for all who can benefit from them, and we're proud to say that we've achieved this without compromising on quality or service. At the end of the day, our goal is to help you succeed, and we believe that affordability should never be a barrier to achieving your goals.
Our e-commerce platform includes an open-source Content Management System, giving your webmasters creative control to customize your website without limits. You can create a unique online experience for your customers and easily manage your site's content. We understand the importance of standing out online and include this powerful tool at no extra cost to achieve your goals.
Are you tired of sifting through endless reports to track your member engagement metrics? Our solution fully integrates these metrics into every transaction, streamlining the process and saving you valuable time. With our platform, you'll have access to comprehensive reports in real-time that provide insights and analytics to help you make informed decisions on how to better engage with your members. Don't settle for the hassle of manual tracking - let us help you elevate your member engagement strategies and drive growth for your organization.
Say goodbye to managing IT staff and hello to more time growing your business. Our PMP Support Plan offers comprehensive enterprise-level support to help you maximize your investment. Our team of professionals will provide expert guidance to ensure that you're getting the most out of your new system. Our support plan covers all aspects of your enterprise and we'll work with you every step of the way to ensure that you're using your system to its full potential.
We have never increased license fees for any of our existing users in over 15 years! We take pride in providing our customers with a reliable and affordable solution. Our commitment to keeping our prices competitive while offering exceptional service is at the heart of everything we do.
Our longest contractual commitment is one month. We want to make sure that our customers are always satisfied with our services. This allows you to evaluate our work on a regular basis. We understand the importance of meeting your expectations every month, and we strive to exceed them with each new project. Our team is dedicated to providing you with top-quality services that will help you achieve your goals. We value your business and are committed to building a long-term partnership with you.
Our scalable cloud platform caters to organizations of all sizes, from 2-person teams to those with 200+ staff. Our affordable solution offers robust features, exceptional value, and the services to help associations succeed in today's competitive landscape.
We've got you covered with a powerful API service. This means that you'll be able to seamlessly integrate your preferred services into your solution without any hassle. We understand that having a reliable and efficient API service is crucial for your business, which is why we've put in the extra effort to ensure that our service is top-notch.
Risk Free Startup Packages
We remove all the risks associated with implementing the wrong enterprise solution. Be it from a bad fit, run-away costs, endless delays, or changing requirements.
Provide no-commitment design & discovery

Review current workflows o Improve existing processes
Review future requirements o Recommend new workflows
Provide à la carte menu of recommended features

Build free working prototypes with your data and based on your needs

No obligation to engage next phase

Provide enterprise hosting and support on a monthly bases with no start-up fees

No annual commitments
Cancel your service at anytime
Automatic upsizing during peak periods

Include every module and function at no extra cost

Robust AMS and Accounting feature set
Powerful Content Management System (CMS)
Easy to use List Management tool (SmartList) for complete control of your data
Build Your Own Workflows
No Coding Required
The sky is the limit on how you can build and manage your entire solution o Member Engagement
Member Communities and Forums
Single-sign-on for 3rd Party integrations
Online Calendars and Event Registrations
Online Stores and Inventory Control